Potatoes get a bad rap, y'all! Far from off limits, potatoes are full of nutrients, filling and low in calories. They are excellent for weight loss and a healthy starch to incorporate into a balanced diet; vegan, plant-based or otherwise.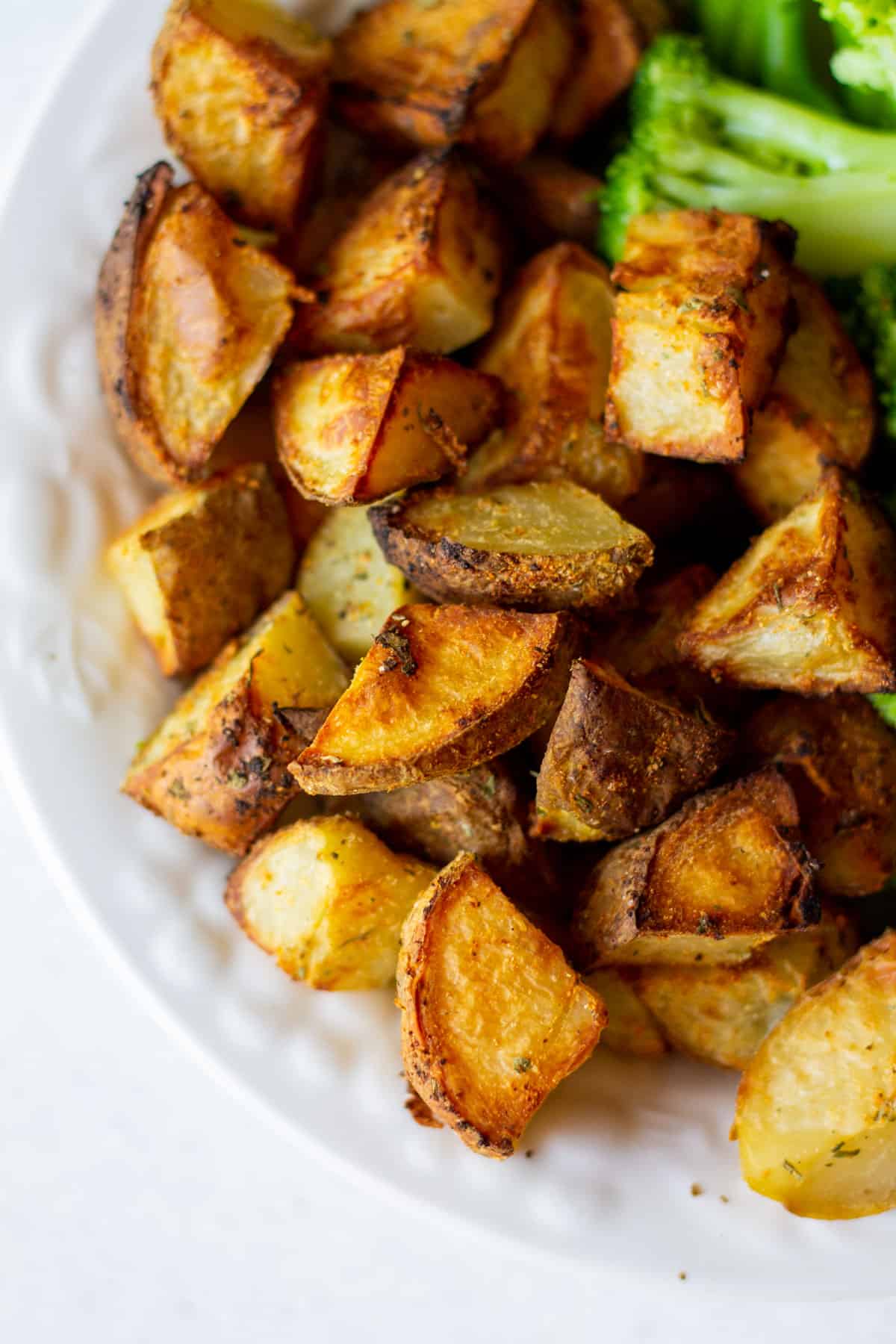 All of these healthy potato recipes are vegan, plant-based, oil-free and low in calorie density, which make them great for weight loss. We've listed some sauces that are also low in calorie density to use to dress up your potatoes and give them loads of flavor!
Feel free to incorporate some of these recipes if you're doing a potato diet, potato reset or a Mary's Mini with potatoes as your starch of choice.
Jump to:
Just potatoes
Potatoes are easy to meal prep in bulk, so you always have prepped potatoes you can grab to satisfy your hunger. Here are several ways to prepare your potatoes alone. Eat these by themselves, with condiments or sauce, or alongside vegetables.
Potatoes and veggies
If you're doing a potato reset or Mary's mini with potatoes as your starch, these recipes will appeal to you. They pair potatoes with non-starchy vegetables, with or without a low-calorie sauce.
Sweet potatoes
Sweet potatoes are so delicious and nutritious. They're great for satisfying your sweet tooth, too. As long as you prepare your sweet potatoes without high-fat toppings, they are low in calorie density and excellent for fat loss.
Sauces
Sauces can take a boring meal and turn it into something truly scrumptious! But, high-fat toppings and sauces can take a relatively low-calorie meal and turn it into a high-calorie meal pretty quickly. So, if your goal is to be in a calorie deficit to lose body fat, then stay away from butter, oil, traditional sour cream and cheeses (vegan or otherwise).
Top your potatoes with low-fat, oil-free sauces, salsa, condiments or even soup or chili! Pair one of these low-fat, oil-free sauces with your potato meals to bring tons of flavor and take them to the next level.