Come cook with me! Here's my upcoming cooking class schedule:
I'm Abi, plant-based food blogger and cooking class instructor for over 9 years. Join me as we explore cultures of the world through their food. We'll have loads of fun whipping up simple, healthy, vegan comfort food recipes together.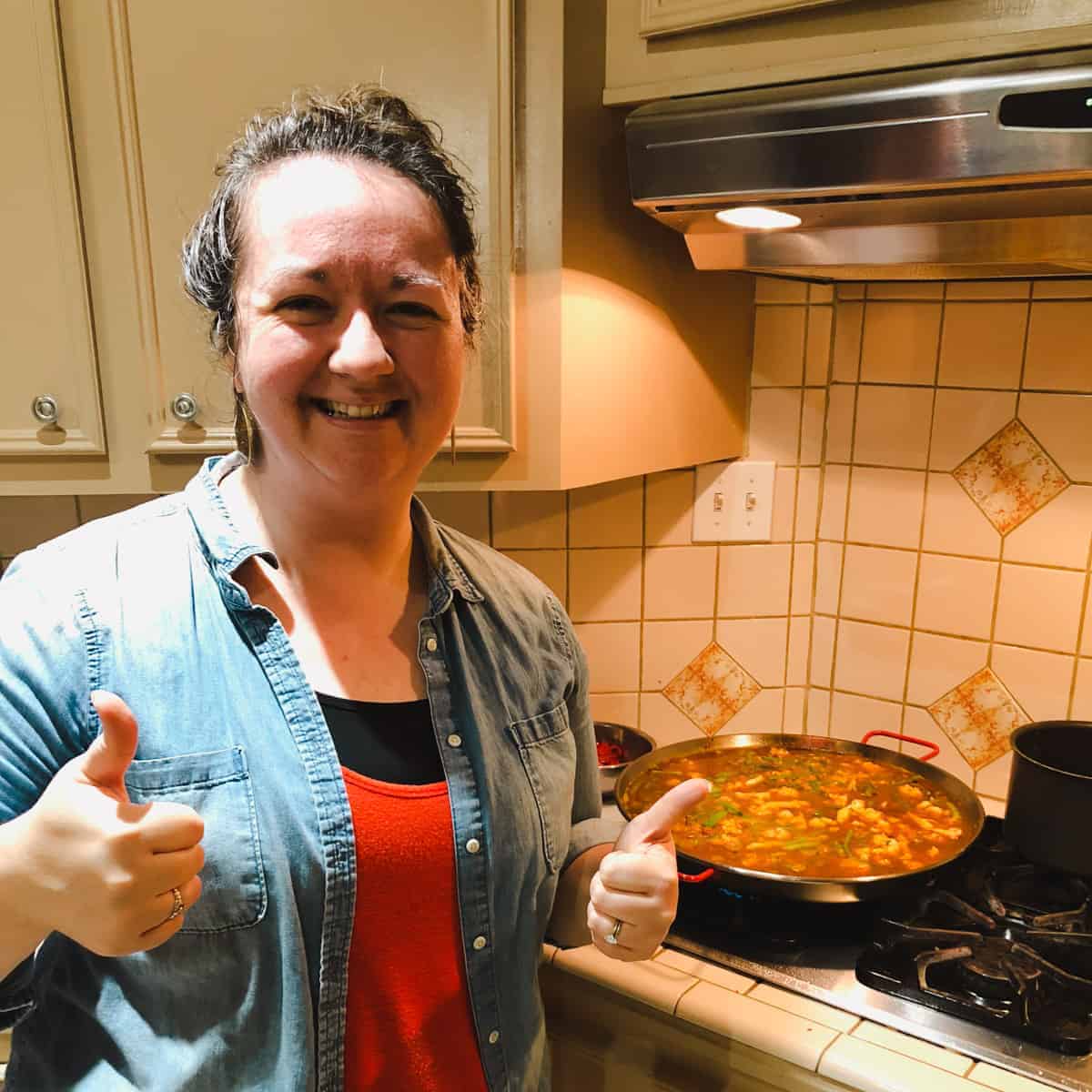 I love to cook plant-based meals of all kinds that even my meat-eating friends ask for again and again. Batch cooking is my secret weapon. I'd love to share my tips and tricks with you. Let's cook together!
FAQ
What will we be cooking?
We'll be cooking lots of different whole food plant-based, vegan recipes from all kinds of food cultures. Many of the recipes are also gluten-free. Most of the recipes are Forks Over Knives, Starch Solution, even Maximum Weight Loss recipes. So, keep your eyes peeled for the classes that appeal to you.
Where is class?
The classes will be on Zoom! After you sign-up for a class, the details, including Zoom info and recipe will be emailed to you.
How long are the classes?
Each class will be about 60 minutes, max 90 minutes.
Can I invite a friend?
Absolutely! Just share the link to the class with them and they can sign-up there.
Is the class fee per person or per device?
It's per device!
Do I have to cook?
Nope! If you wanna just observe and cook the recipe another time, feel free.
Do I have to talk?
No! You can talk as much as you'd like or not at all.
Can I turn my camera off?
Of course - while it's usually more fun to have your camera on, you are more than welcome to keep it off.
What if something comes up and I can't make it?
The classes will be recorded! So, if you can't make it in person, you can view it afterwards. When you purchase a ticket, you'll have access to the recording for 30 days, so no pressure if something comes up last minute.
Are cooking classes on Zoom fun?
Yes! Try it out. You won't be disappointed.
SaveSave
SaveSave