Rich, creamy and velvety vegan macaroni and cheese, made using only real whole foods. Totally plant based, vegan, oil-free recipe without cashews. Decadent and gooey, an easy dairy-free substitute for velveeta mac and cheese.
You don't need cashews or nuts of any kind to make a rich, creamy dairy-free vegan mac and cheese.
Potatoes, carrots with a few spices produce an incredible and easy to make hidden vegetable pasta sauce that your kids will devour.
Jump to: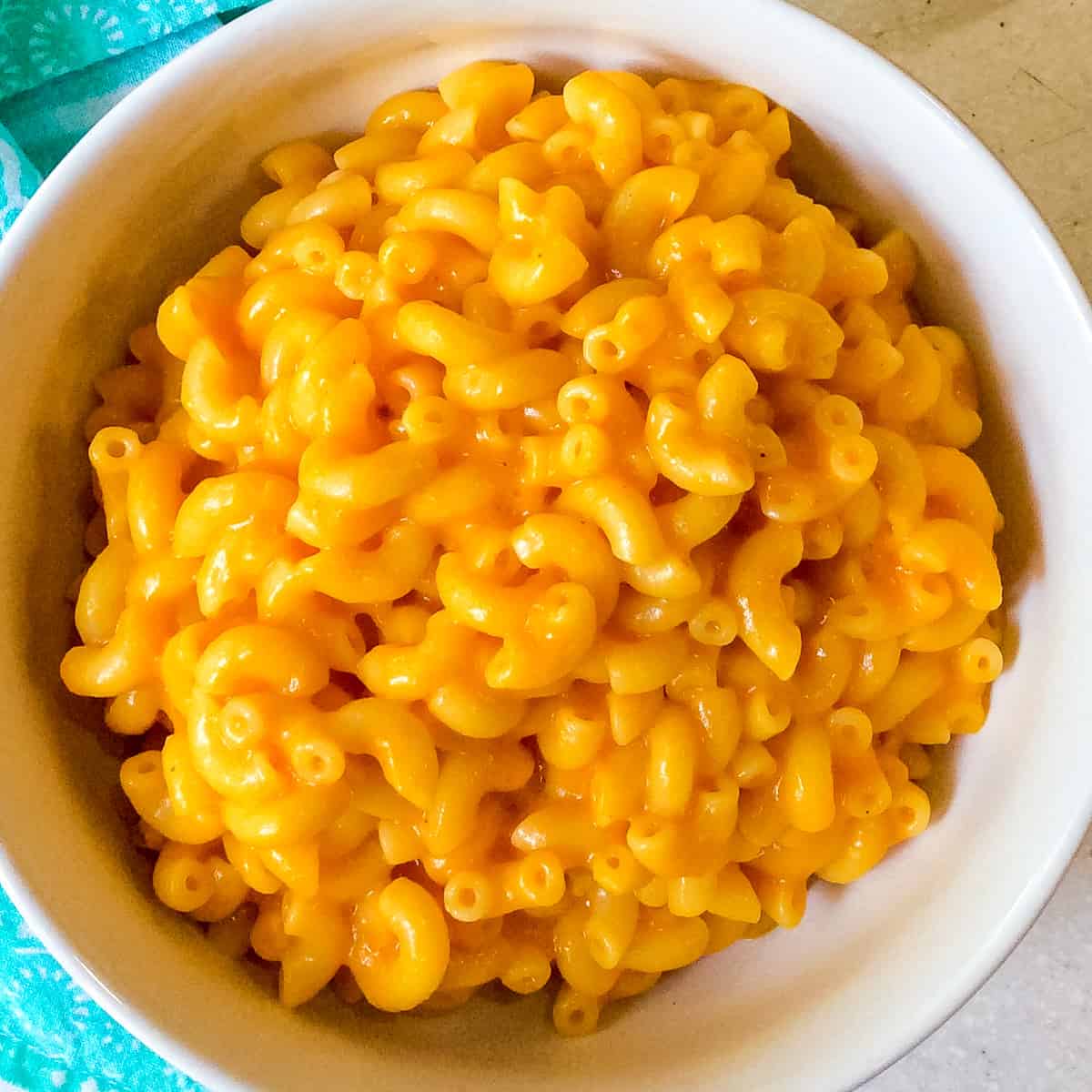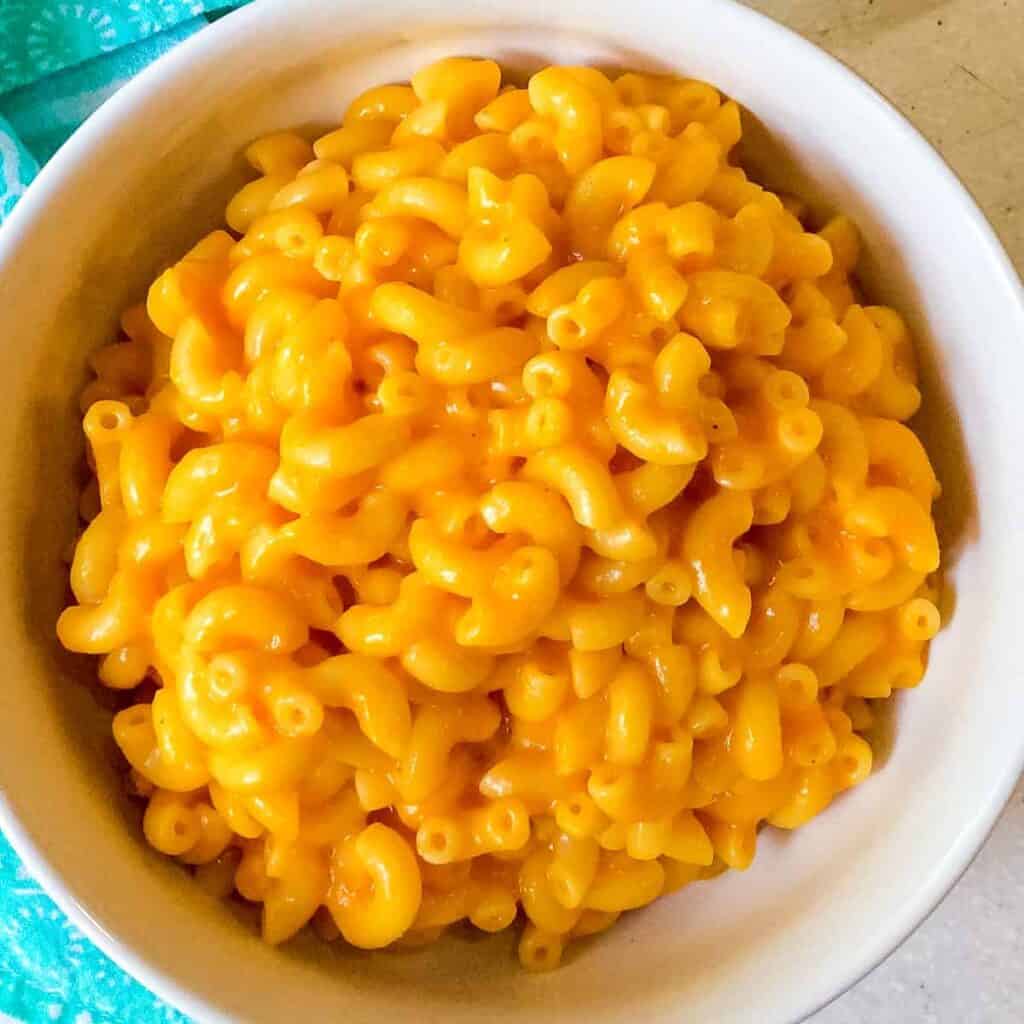 🧄 Ingredients
The plant-based, vegan cheese sauce is made without cashews using:
potatoes
carrots
onion
garlic
plant-based milk (I use almond milk, but to make this completely nut-free, use unsweetened soy milk or oat milk)
nutritional yeast
turmeric, salt and pepper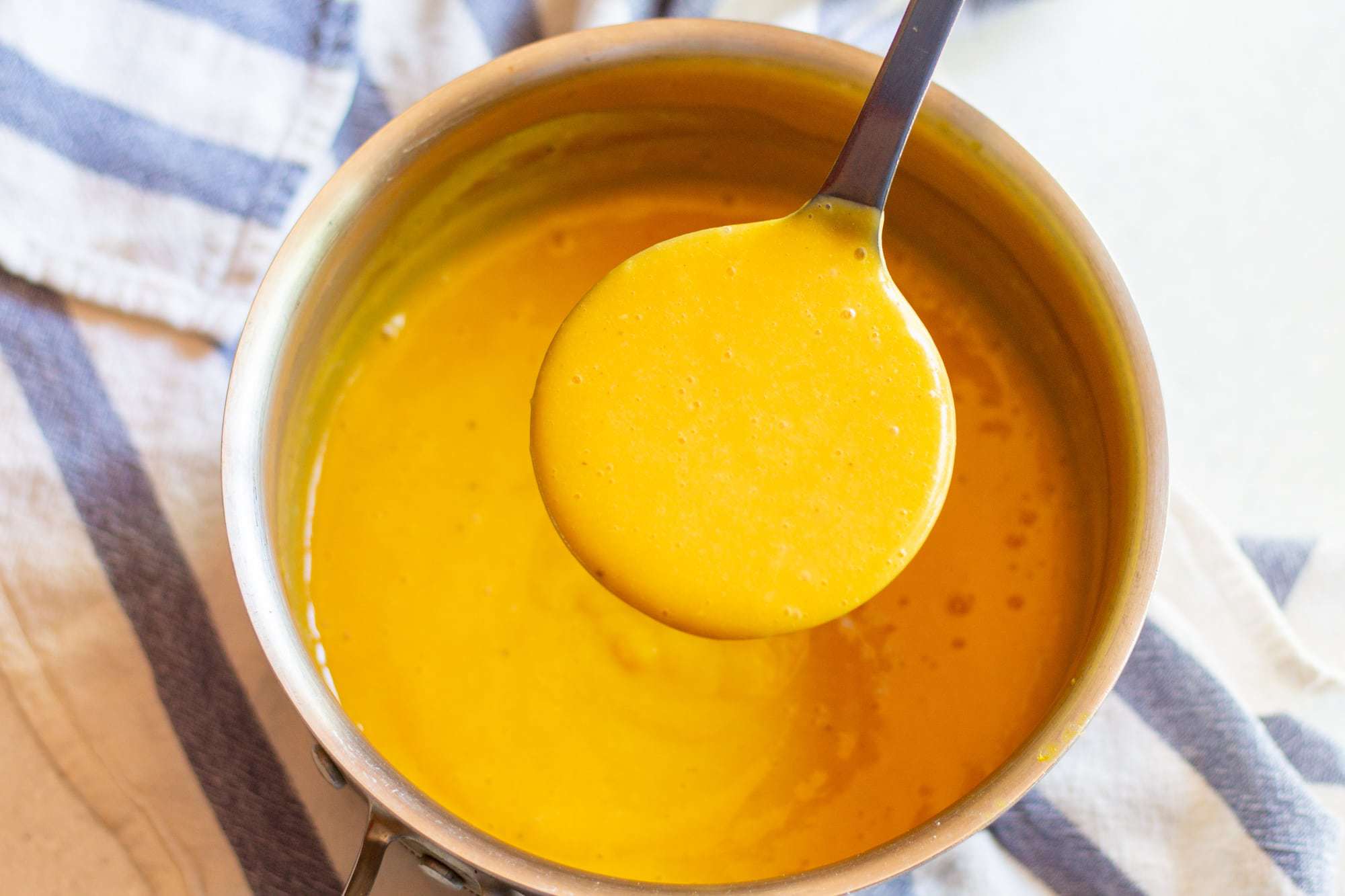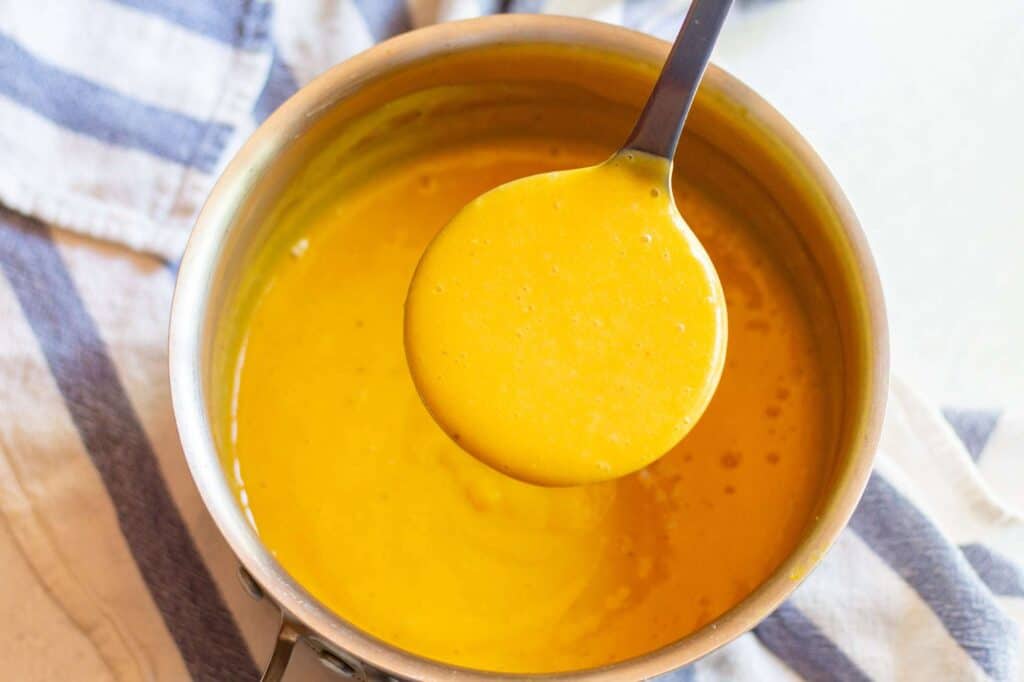 For the pasta:
Use your favorite macaroni or small pasta. You can use standard pasta, whole wheat pasta, gluten-free pasta or any kind you like.
Besides macaroni, you could also try rotini, shells, ditalini, penne or farfalle.
🔪 Instructions
Step 1: Boil the veggies in a stockpot until tender.
Step 2: Blend it up with spices and almond milk (or other plant-based milk).
Step 3: Warm sauce in a small saucepan over medium low heat.
Step 4: Pour over cooked macaroni or small pasta of your choice and enjoy!
📽 Video
👨‍👩‍👦‍👦 Serving suggestions
This makes enough sauce (about 4+ cups) to completely coat one pound of macaroni pasta, for mac and cheese.
This should serve four people, with a side salad or other type of vegetable side.
Steamed broccoli goes really well with this. Also, steamed green peas.
And, if you've never tried a drizzle of ketchup on top of your macaroni and cheese, you've got to give it a go. It's amazing.
❓ FAQ
Do I have to peel my potatoes?
For a smooth sauce, peel your potatoes.
If you don't mind a speckled sauce and are using Yukon gold potatoes, which have a thin skin, you can leave the skins on (but be sure to thoroughly scrub them when washing).
If you're using potatoes with a thicker skin (like russets), they should definitely be peeled before cooking.
How long will this sauce last?
This vegan cheese sauce will last up to 5 days in a sealed container in the refrigerator. It will last up to 3 months in the freezer.
Will this freeze well?
Yes! I've tested freezing the cheese sauce alone and mac and cheese already prepared and both ways they freeze well. They will keep in the freezer for up to 3 months.
I recommend freezing it in single serving containers, so it's faster to thaw and reheat. Or, you can freeze a baking dish of mac and cheese and reheat, covered in the oven for an easy weeknight meal.
How can I reheat frozen cheese sauce?
To reheat the sauce alone, let it thaw in the refrigerator overnight. Then, heat it up either in the microwave or on the stove.

Microwave: Remove lid and microwave for 1 minute, then stir. Repeat until hot and smooth again, as needed.
Stovetop: Add thawed sauce to a small-medium saucepan and simmer over medium-low heat, stirring frequently. It will look separated at first, but keep heating and stirring it until the smooth, silky consistency has returned.
How can I reheat frozen vegan mac and cheese?
To reheat a frozen single serving container of vegan mac and cheese, let it thaw in the refrigerator overnight, if you can. Then, place it in the microwave for 1-4 minutes, depending on how big your single serving is.
To reheat a frozen baking dish of macaroni and cheese, cover well with parchment paper and then aluminum foil. Bake at 325 F until hot in the center.
If it's too dry, add more cheese sauce (if you have it) or a splash of plant-based milk and stir.
How can I get my kids to eat more vegetables?
Make a hidden vegetable pasta sauce!
This cheese sauce looks like velveeta, but it's packed full of hidden veggies. We've got potatoes, carrots, onions and garlic in there. Plus, immune-boosting turmeric!
💜 More recipes you'll love
All of these recipes use the same cheese sauce you'll make for this vegan mac and cheese recipe, but in other delicious ways!
Love this recipe? Subscribe here so you don't miss any new recipes!
Please rate it ⭐️⭐️⭐️⭐️⭐️ down below. ⬇️ And, if you make it, please tag me @veryveganish on Instagram in your posted photos! I would love to see your creations. 😄
📖 Recipe
Vegan Mac and Cheese (without cashews)
Rich, creamy and velvety vegan macaroni and cheese, made using only real whole foods. Totally plant based, vegan, oil-free recipe without cashews. Decadent and gooey, an easy dairy-free substitute for velveeta mac and cheese.
Ingredients
3 cups (530 grams) potato, about 5 medium yukon gold or russet potatoes, peeled and cut into large squares
1 ½ cups (210 grams) carrot, about 5 medium carrots, peeled and cut into large pieces the same size at the potatoes
1 small onion (175 grams), quartered
5 cloves (20 grams) garlic, chopped
3 tablespoon nutritional yeast, optional
½ teaspoon ground turmeric
½ teaspoon salt
1 cup unsweetened plant-based milk* (I use almond)
16 ounces of macaroni pasta
Instructions
Boil potatoes, carrot and onion in water until fork tender, then drain. Prepare your macaroni in a separate pot, cook according to package instructions.
Add cooked veggies to blender with garlic, nutritional yeast, turmeric, salt, plant-based milk and any optional flavor boosters (see Notes). You may need to do this in more than one batch, depending on your blender size.
Blend until completely smooth (I use a Blendtec and press the smoothie or soup button). If it will not blend, you may need to add a bit more plant-based milk.
Taste the sauce and adjust salt, as needed.
Pour sauce over drained macaroni pasta, stir and warm up on the stove, if needed.
Serve with generous freshly cracked black pepper on top.
Notes
My family likes to drizzle a touch of ketchup on top. Don't knock it until you try it!
Veggie Sides: This is delicious with steamed green peas or steamed broccoli.
Optional (but recommended!) Flavor Boosters (add to cheese sauce when blending)
½ teaspoon smoked paprika
1 tablespoon lemon juice
1 teaspoon miso paste
1 teaspoon apple cider vinegar
Nutrition Information:
Yield:

4
Serving Size:

1
Amount Per Serving:
Calories:

572
Total Fat:

3g
Saturated Fat:

1g
Trans Fat:

0g
Unsaturated Fat:

1g
Cholesterol:

5mg
Sodium:

397mg
Carbohydrates:

118g
Fiber:

13g
Sugar:

7g
Protein:

21g
Nutritional calculations are done using online tools, such as recipe widget Create. Even though we have tried to provide accurate nutritional information, these figures should be considered estimates.