Who ever knew that potatoes would give a vegan, plant-based, oil free cheese sauce such luxuriant richness and creaminess? Not me.
For a few months I saw various recipes for creamy sauces using potatoes and scoffed at them. How wrong I was.
I've made Creamy Cauliflower Alfredo Sauce for a long time, to much success, but for a vegan, plant-based mac n cheese, I needed something different. Something cheesy, creamy and still healthy.
So, I've been experimenting with a vegan, oil free cheese sauce for the past few weeks and have come up with this beauty.
[grand entrance, stage left, with trumpets trumpeting]
Faux-veeta!
This sauce is creamy, rich and velvety.
The potatoes make it rich, silky and creamy. The carrots give a hint of sweetness and add to the color. The onion and garlic are for flavor. The almond milk adds to the creaminess and is needed to thin the mixture in the blender. The nutritional yeast gives it the cheesy, umami flavor. And, the turmeric contributes health benefits and aids in the bright orange color.
Believe me, okay? Just try it. It is not cheese, but it sure is close! And, it's much, much healthier.
A note about potato skins: You can leave them on or peel them. A high speed blender will completely puree them into the sauce, but the sauce may look a bit speckled. If you'd prefer to have a super-smooth, non-speckled sauce, then peel them. Also, if you are not using a high speed blender or are using a food processor, you will definitely want to peel the potatoes first.
Step 1: Add veggies to stockpot with water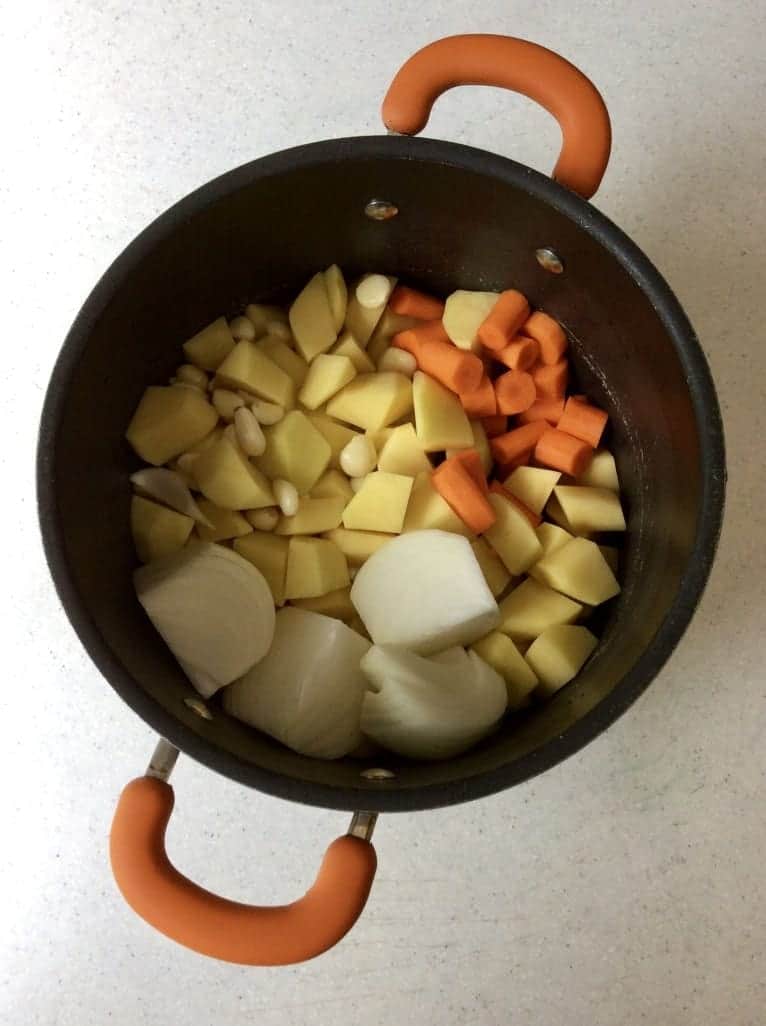 Step 2: Boil the veggies until tender.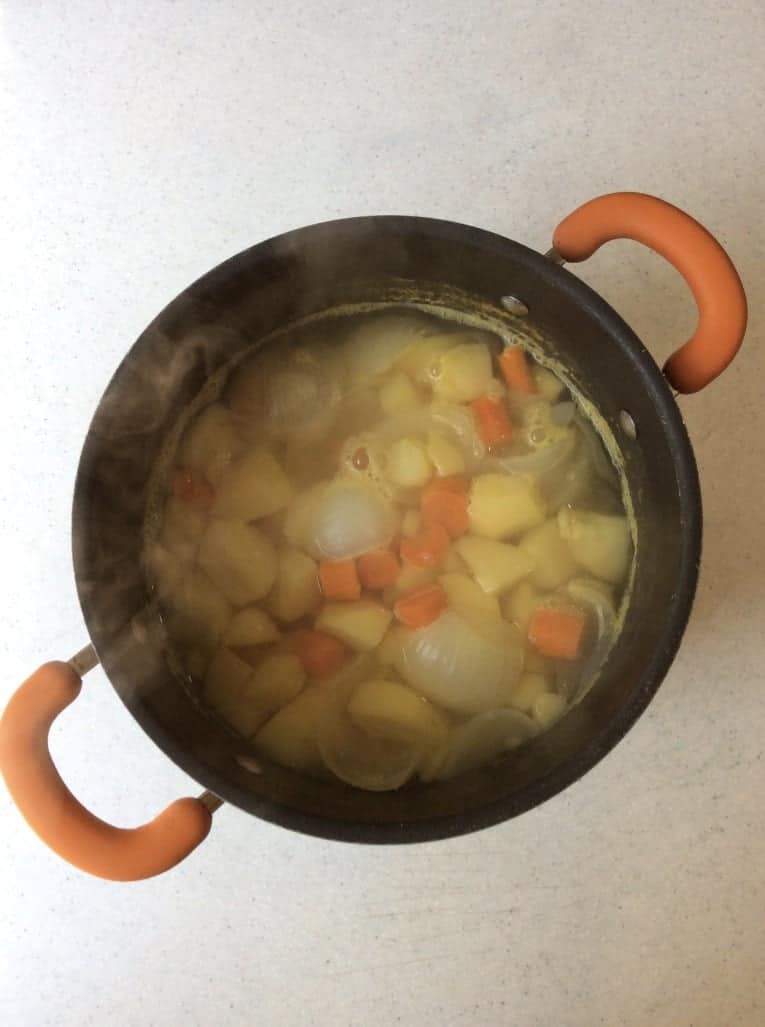 Step 3: Blend it up with spices!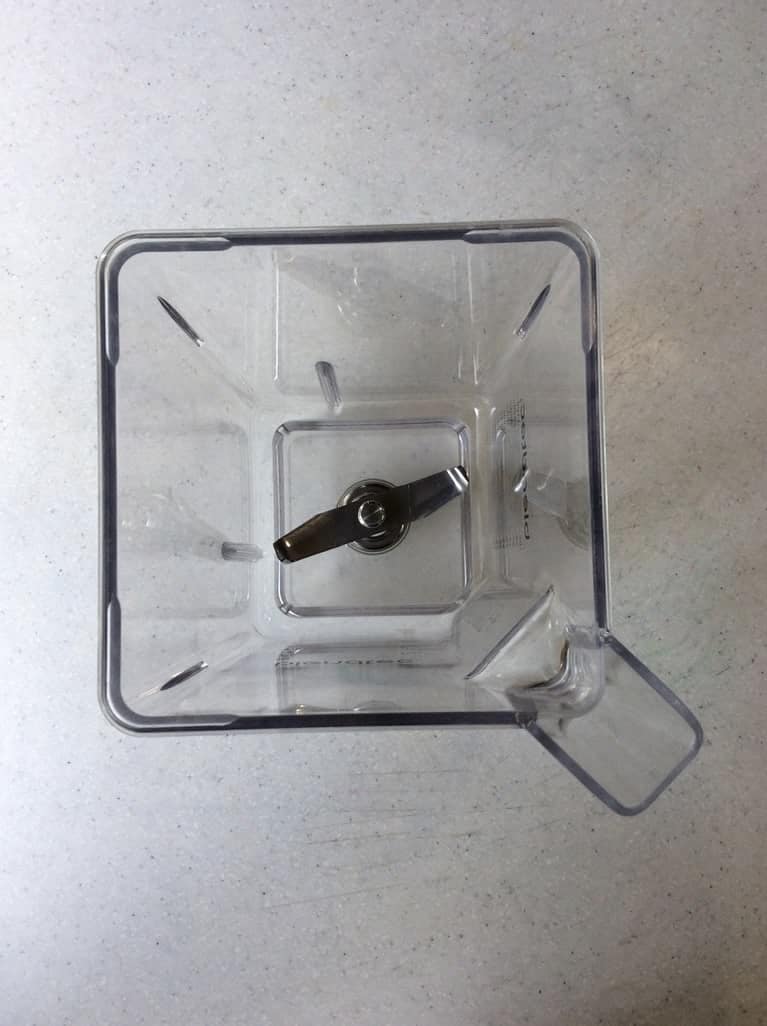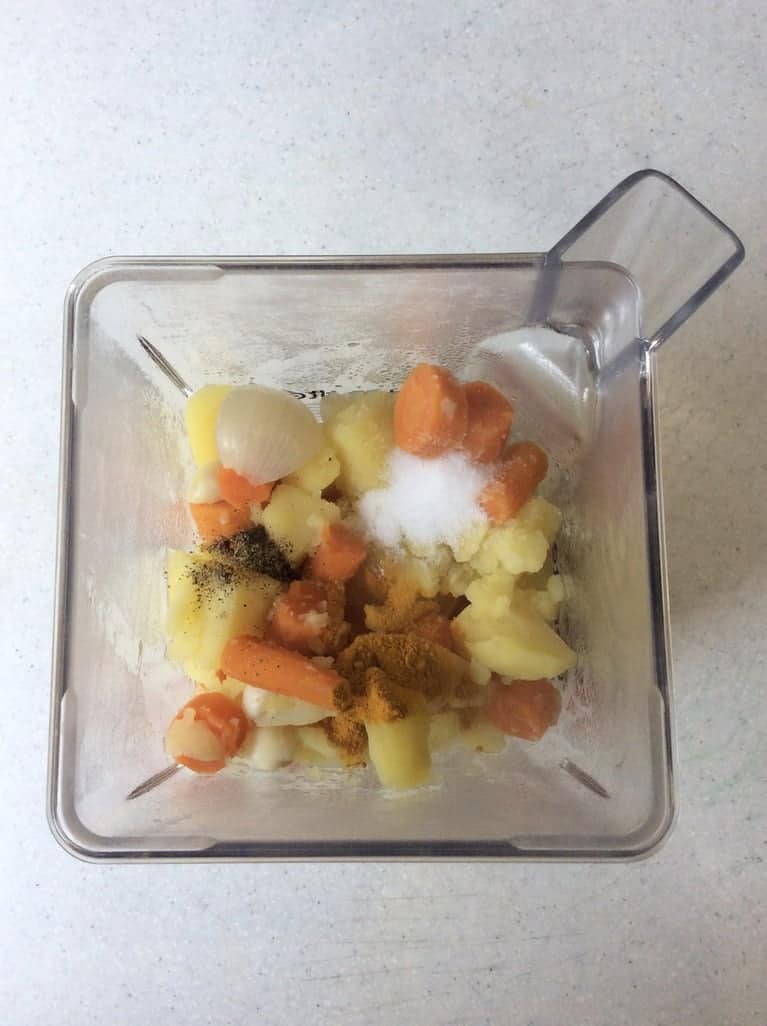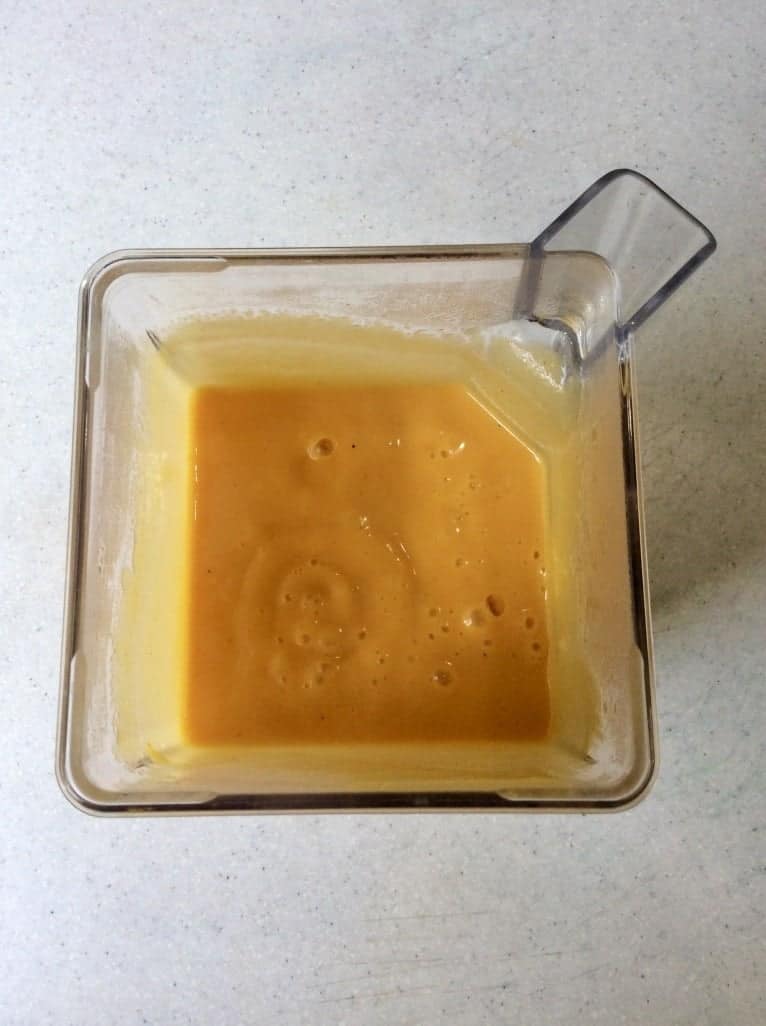 Step 4: Pour over pasta, rice, potatoes, steamed veggies or mix with spicy Rotel for nacho cheese dip!
Please let me know what you think about this sauce!
Update 9/8/17: I have updated this recipe with more specific measurements. Also, the nutritional yeast has been marked as optional. It imparts a cheesy flavor, but is not necessary to make this sauce. We often make it without and it is still delicious! I hope this helps!
Faux-veeta Vegan Cheese Sauce
Rich, creamy and velvety faux cheese sauce, made using real food. Totally plant based, vegan, oil free. This makes enough sauce to completely coat one pound of macaroni pasta, about 4 cups of sauce.
Ingredients
3 cups potato, about 5 medium yukon gold potatoes, peeled and cut into large squares
1 1/2 cups carrot, about 5 small-medium carrots, peeled and cut into large pieces the same size at the potatoes
1 small onion, quartered
5 cloves garlic, peeled and kept whole
3 tbsp nutritional yeast, optional
1/2 tsp ground turmeric
1/2 tsp salt
1 cup unsweetened almond milk, or other plant-based milk of your choice
Instructions
Boil potatoes, carrot, onion and garlic in water until fork tender, then drain.
Add veggies to blender with nutritional yeast, turmeric, salt and almond milk. You may need to do this in more than one batch, depending on your blender size.
Blend until completely smooth (I use a Blendtec and press the soup button). If it will not blend, you may need to add a bit more almond milk.
Taste the sauce and adjust salt, as needed.
Notes
Feel free to omit or adjust the nutritional yeast (i.e. adding more) to see if you like it the flavor with more. For us, 3 tbsp is just right.
This is delicious over pasta, on top of steamed broccoli or other veggies, or mixed into rice.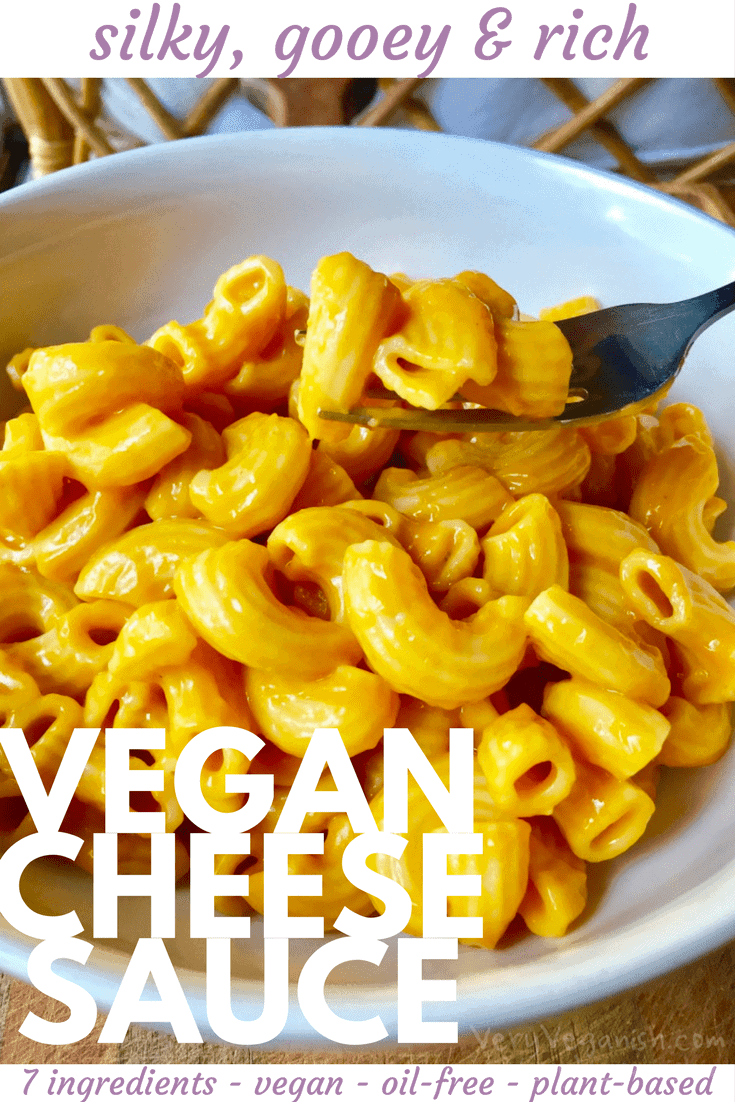 This post contains affiliate links to Amazon. When you buy something through them, I receive a few pennies that help keep this site alive and kicking. Thank you!