Tea is one of my many loves. I drink tea – both hot tea and iced tea – all year long. While you can serve almost every tea iced, the iced tea we're talking about here is Southern Iced Tea, made from black tea.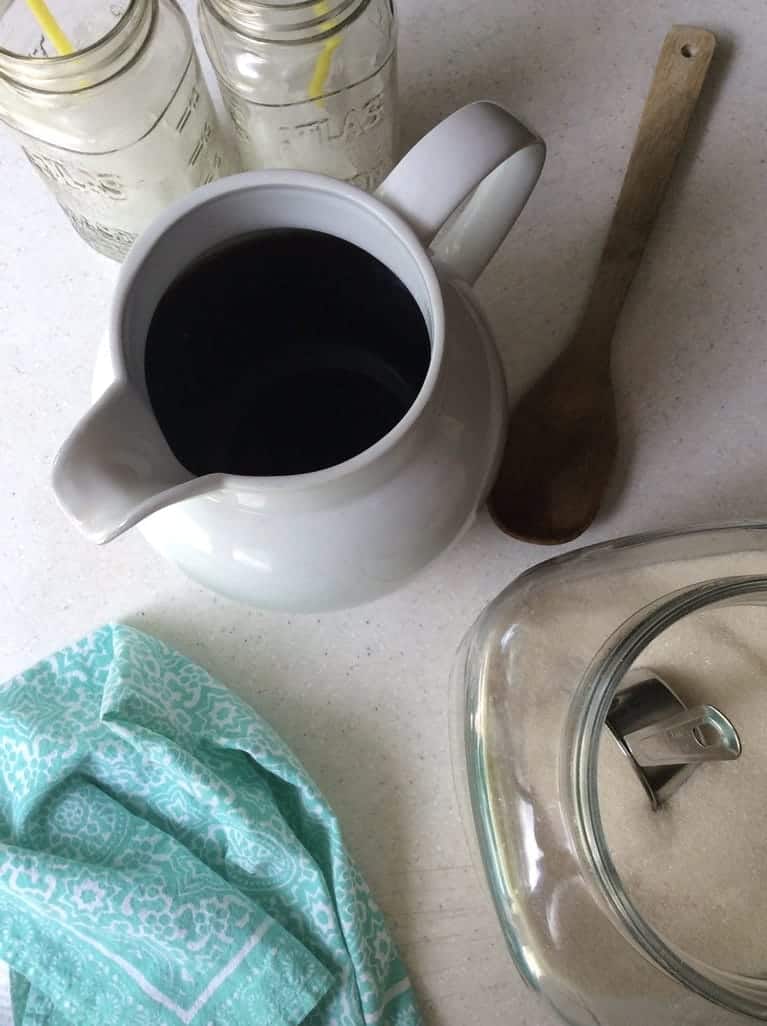 Sweet or Unsweet?
Iced tea is a staple drink in Southern homes. Next to water, sweet tea is what people drink. As the years have gone by, the sugar in my tea has slowly reduced. Now, I actually prefer iced tea with no sugar at all. My family still prefers it with a little sugar.
When we have company over, we always have a pitcher of iced tea on hand. If it's a large enough group, I will prepare two pitchers – one of sweetened iced tea and one of unsweetened iced tea – to accommodate everyone's preferences.
If it's true sweet tea you're after, then you can double, triple or even quadruple the sugar in this recipe until it's reached the dessert-level sugar high of a beverage known as "sweet tea". Please know that if you travel anywhere in the south, particularly in the country, and ask for sweet tea, this is what you will get. If that's not what you want, you can always ask for unsweetened tea and add sugar until it's sweet enough for you.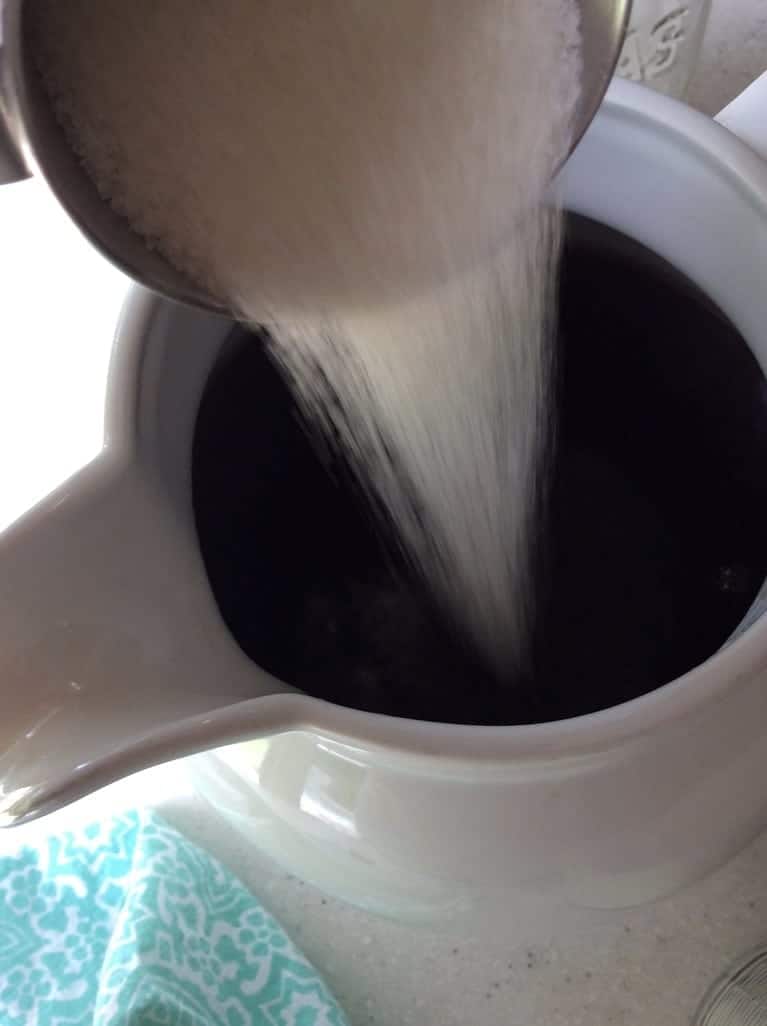 When traveling, I know we've left the South when iced tea isn't on every menu as a drink option! I've heard it's not even a thing when you travel to other countries. Yikes!
The tea
Traditional Southern iced tea is made with black tea bags. Some people like their tea on the weak side. I prefer my tea strong, so I steep it longer to make sure it's nice and strong and will still hold on to that wonderful tea flavor even after the ice has melted.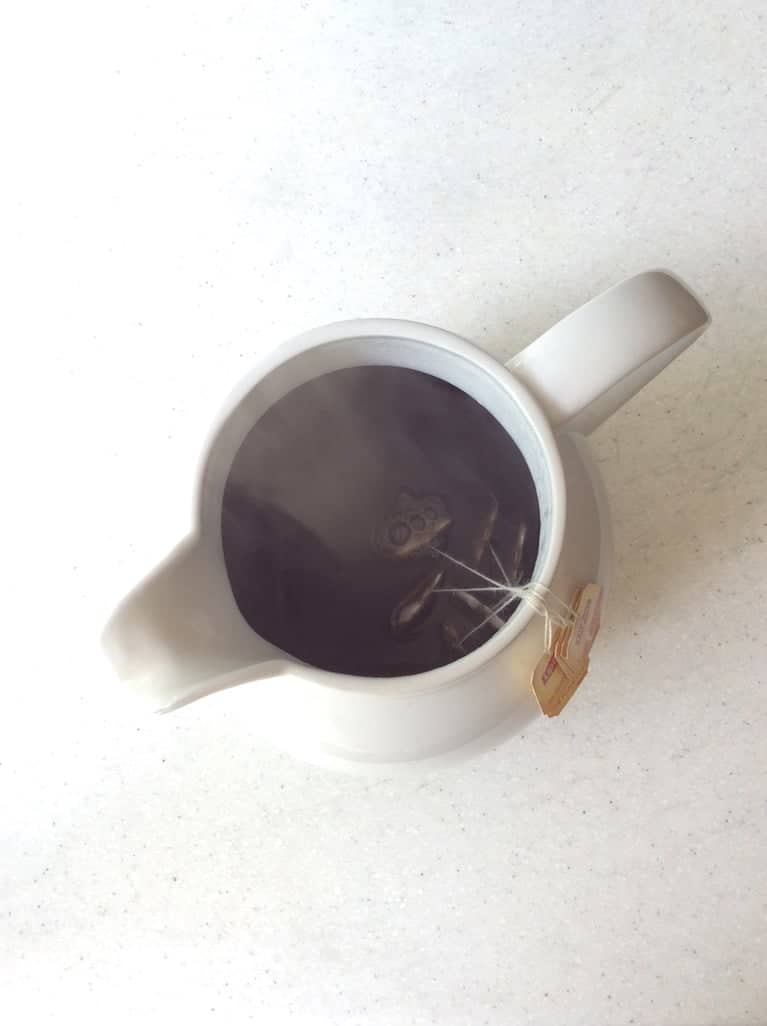 Beautiful loose-leaf teas are packed with flavor and health benefits, especially when they are organic. And, I love them for my hot tea. Those characteristics come at a premium price, though. To make a pitcher of strong iced tea using organic, loose-leaf black tea, you would need to use almost 1/2 cup of tea leaves and that's a pretty penny.
If you would like to try using loose leaf black tea for this recipe, I would suggest using an Irish Breakfast, Nilgiri or Assam black tea that were cut into smaller pieces when the tea was processed and dried. Processing the tea leaves by cutting them makes the resulting tea stronger. When the hot water hits the leaves, more flavor is extracted during the steeping process. This is why tea bags (which contain tiny tea "dust") make such a strong cuppa tea.
Lipton or Luzianne
Speaking of tea bags, the two main choices here in southern states of the USA are Lipton and Luzianne. I prefer Lipton. I've tried them both, but my favorite is Lipton.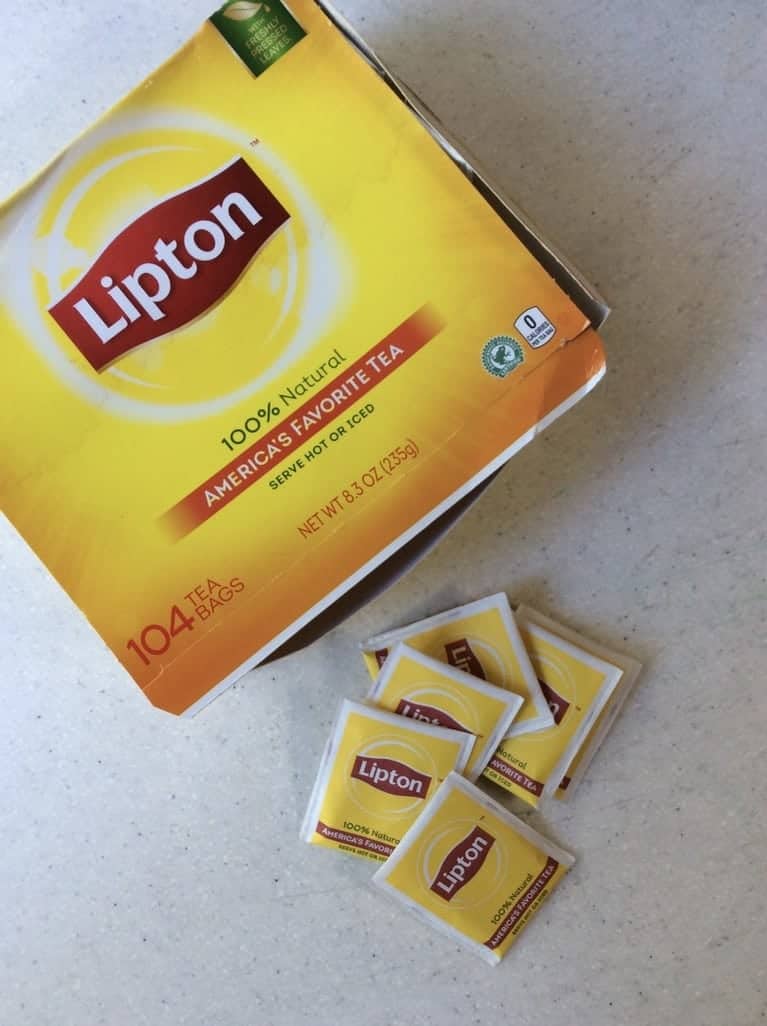 You can use any standard black tea bag that you can get where you live. Each has it's own distinct flavor.
To make 8 cups of tea, you'll use 6 standard-size Lipton tea bags or 2 family-size Lipton tea bags. To make more or less tea, just adjust the number of tea bags and sugar in the recipe below according to the amount you want to make.
The water
Far from the delicate water temperature needs of an organic oolong, this hearty black tea requires boiling water. Not hot water. Not lukewarm water. Boiling water.
This reminds me of the clip from the movie "The Second Best Exotic Marigold Hotel" where the American assistant brings British retiree, Muriel Donnelly (played by actress Maggie Smith), a cup of tea with lukewarm water and she goes on a tirade about how to make a proper cup of tea. I love that scene.
Alright, now that we've covered all the important bits, onto the recipe!
How to Make Perfect Iced Tea
Refreshing and cold with the perfect amount of sweetness. Perfect for cooling you off on a hot Texas day!
Ingredients
8 cups water, divided in half
6 standard-size Lipton tea bags
3 tablespoons sugar, optional
Ice
Instructions
Bring 4 cups of water to a boil in a kettle or pan.
Add teabags to a heat-proof ceramic pitcher or large glass 8 cup measuring bowl/cup. (If you don't have either, you can steep the tea in a stockpot or sauce pan on the stove.)
Pour boiling water into pitcher. Make sure tea bags are in the water, so they can steep.
Allow to steep for 20 minutes.
Remove tea bags and discard. Stir in sugar, if using. Add remaining 4 cups of water.
Fill glasses with ice. Pour tea over ice and enjoy!
Notes
Makes 6 glasses of iced tea. Sweetened tea can be refrigerated and drank the next day, but it starts to take on an unpleasant aftertaste that I do not enjoy. I recommend you drink the tea the day you make it.