Caffeine-free pumpkin spice "latte" for kids or anyone who loves the taste of autumn. Super simple and easy to prepare, the refined sugar free syrup keeps all autumn long in the refrigerator. So, you can make a homemade PSL anytime you want.
Jump to:
Rest assured, this is a caffeine-free pumpkin spice "latte". Really, it would most accurately be called a steamer. Or, a flavored steamed milk. And, it's totally vegan and dairy-free.
🧄 Ingredients
For the homemade pumpkin spice syrup
🔪 Instructions
How to make kids autumn bombs - pumpkin spice steamed milk
Make the refined sugar free homemade pumpkin spice syrup first.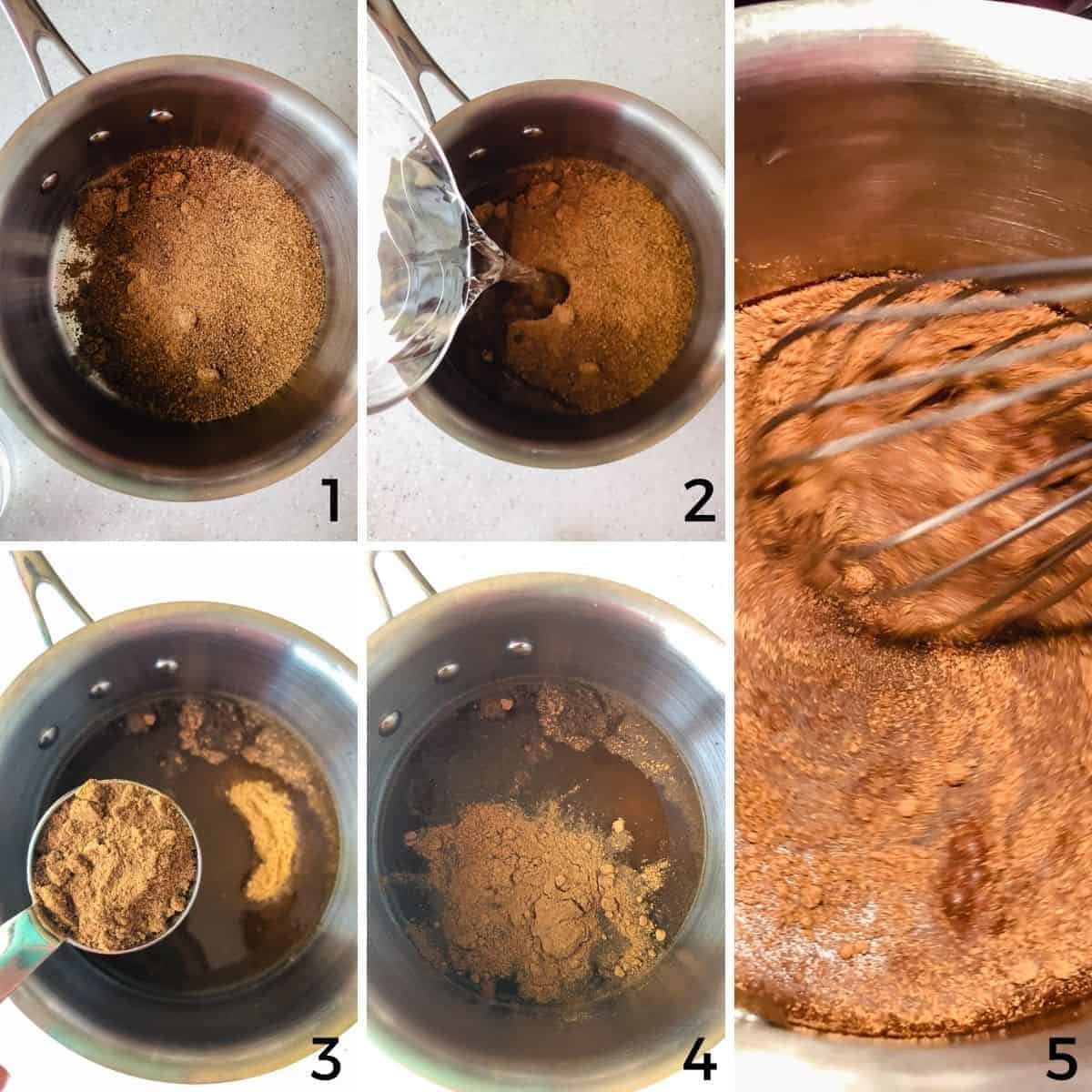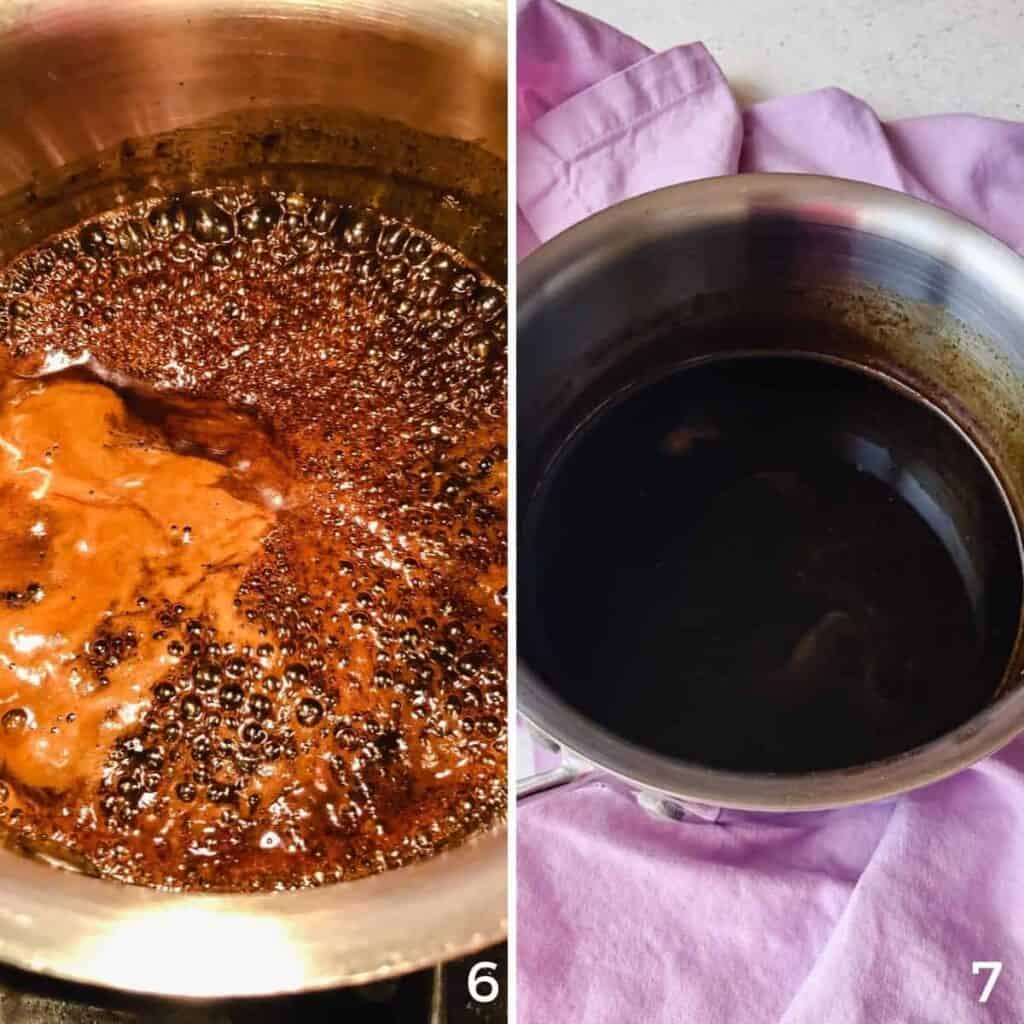 Then mix 1 tablespoon of pumpkin spice syrup with 8 ounces (1 cup) of warmed almond milk. You can use any type of plant-based milk (soy milk, coconut milk, rice milk), so pick the one you and your kids like best.
Top with marshmallows and a dusting of cinnamon!
🔄 Variations
For a pumpkin spice hot chocolate fall drink for kids, add a tablespoon of this pumpkin spice syrup to a cup of hot cocoa.
It's super easy drink to make at home for kids when the weather starts turning a bit cold.
💭 Tips
First of all, can I get some love on the name I came up with? AUTUMN BOMBS.
Doesn't it just sound fun? I'm normally terrible at naming stuff like this, but this one got the approval of the boys AND my husband.
*round of applause* Thank you. Thank you very much.
Okay, back to the drink.
My boys have been making their own coffee-less kids pumpkin spice lattes with our homemade pumpkin spice syrup, which stores really well in the refrigerator. Don't worry, there's no caffeine here to fuel Nerf battles.
How to make it kid-friendly
I keep the syrup in a pourable container to reduce the mess. It would also work really well in an empty, clean, squeezable ketchup jar! I told them how long to heat up the milk in the microwave, so it didn't get too hot.
These fall drinks for kids are like pumpkin spice steamers or pumpkin spice steamed milk. Basically, warm, delicious autumn bombs.
A great alternative to hot cocoa. Or, if you're trying to stay away from coffee or caffeine, this is the perfect way to inject fall flavor in your own caffeine-free pumpkin spice latte.
Warm milk + pumpkin spice syrup + marshmallows. Can you get any more autumn than that? An explosion of flavor and fun, in a Star Wars mug.
Little boy dream drink that's easy enough for them to prepare themselves. Plus, tell a kid it's called an autumn bomb and they'll automatically like it. Promise.
P.S. - If you're looking for vegan marshmallows, Trader Joe's has some good ones that also happen to be gluten-free. You can also order some online.SaveSave
💜 More recipes you'll love
If you love this kid's pumpkin spice latte / steamer recipe, then check out these other vegan kid-friendly recipes I have! They are little boy approved.
Love this recipe? Subscribe here so you don't miss any new recipes!
Please rate it ⭐️⭐️⭐️⭐️⭐️ down below. ⬇️ And, if you make it, please tag me @veryveganish on Instagram in your posted photos! I would love to see your creations. 😄