You've heard a lot about a plant-based diet, am I right? I bet you have some questions. Let's answer the basics of what a plant-based diet is and why you should give it a try.
Jump to: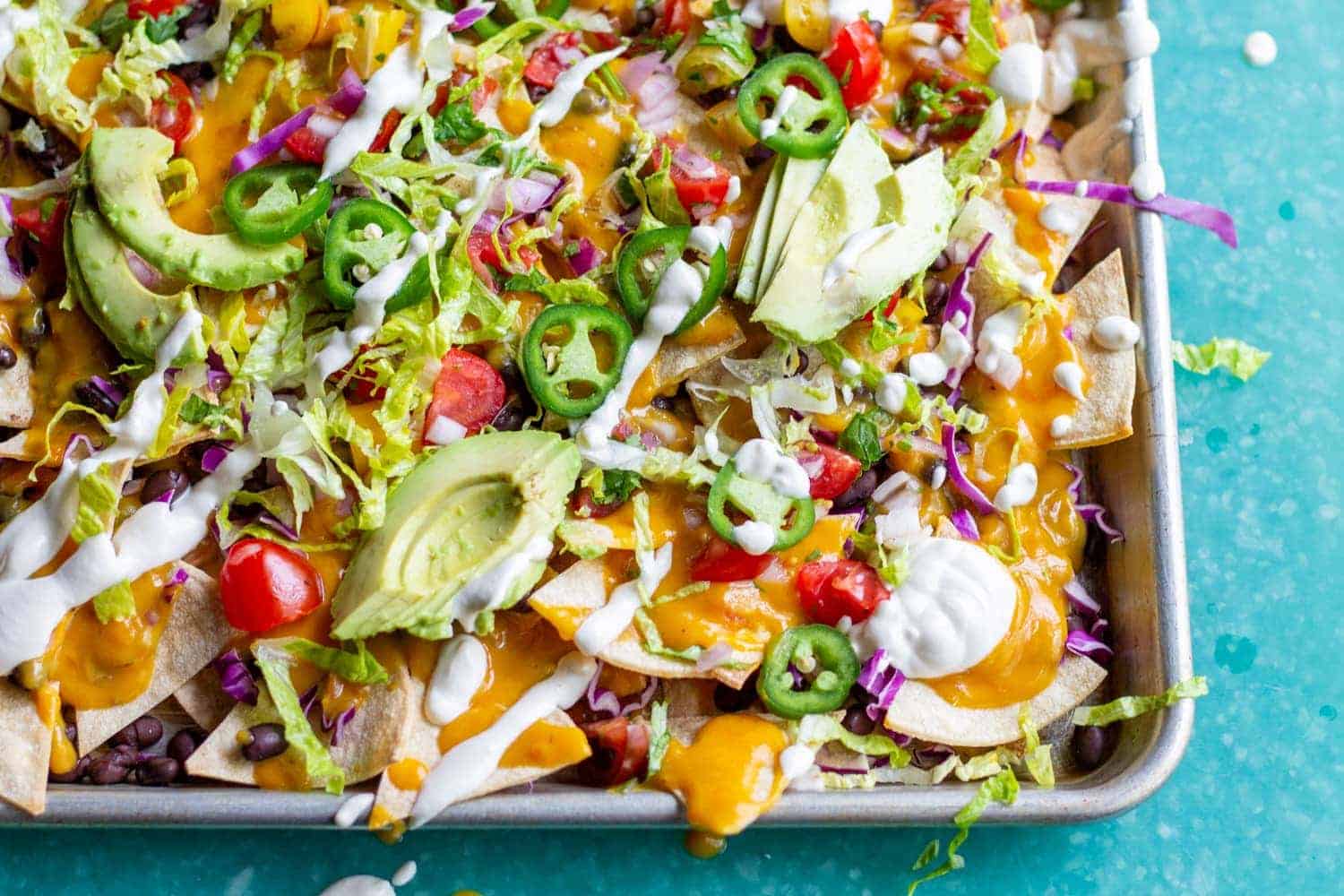 What is a plant-based diet?
A plant-based diet is a way of eating full of whole plant-based foods, like starches, grains, vegetables, fruits, beans and legumes, nuts, seeds, herbs and spices. Seriously, there's soooo many things you can eat!
A plant-based diet typically does not include animal products (meat, fish, poultry, dairy, cheese, butter, eggs) or processed, refined foods like vegetable oils and junk food.
Basically, if it grew on a plant or IS a plant, you can eat it.
Why should I try a plant-based diet?
It's arguably the healthiest diet you can eat. Doctors and scientists who know much more than I do can walk you through the ins and outs of why a plant-based diet is so healthy and good for our bodies.
I'll give you some of the highlights:
Improve your overall health
Prevent or even reverse chronic illnesses, like heart disease, diabetes and certain cancers
Boost energy levels
For more detailed health information, I suggest two resources: www.drmcdougall.com and www.forksoverknives.com.
The focus of this website is not to argue the clear health benefits of a plant-based diet, but rather to inspire you and help you learn how to cook delicious plant-forward comfort food your whole family will love.
Want to know the difference between the terms vegan, plant-based, flexitarian, etc.? Read this: Vegan vs. Plant-based and why it's okay to be vegan-ish
Do I have to be strict on a plant-based diet?
You might have noticed we say that we're veganISH and that we eat a mostly plant-based diet. We are not 100% strict in our way of eating.
You could also "label" us flexitarian, if you wanted to. But, it's really not about the labels. It's about what you want to do for your health and the health of your family.
We eat plant-based, with no added oil probably 90% of the time. And, we have still reaped a ton of health benefits as a family. You can totally do this, even if you aren't perfect with it!
Even if you just want to eat a little healthier, eat less meat, add more veggies each week, or try out eating a vegetarian or vegan diet, your body will thank you.
Having said that, you will get out of this what you put into it. It all depends on what your goals are.
Why do I want to give this a try?
Why are you changing your eating habits?
There's no right or wrong answer here.
Your goals may be different than mine and the next person. But, it is important for you to understand why you're making a change.
This will steer you as you move forward to the right choices for you.
Keep in mind: I am not a doctor or nutritionist, so please consider consulting with your doctor before making a drastic change to your diet, especially if you have serious health conditions. Also, nothing I say should be considered medical advice. I'm just here to give you inspiration, ideas and practical help with the choices you personally make.
I encourage you to do your homework before you schedule an appointment with your doctor. Medical doctors often get very little nutritional training and some may push back when you suggest wanting to eat a plant-based or vegan diet. They're not always informed on the latest scientific research.
Researching answers to common questions like, "where will I get my protein?", "what about B12?" will arm you with confidence to advocate for yourself when you talk to your doctor. This will help him to help you to accomplish your goals.
Take action
Write down your answers to the following questions on paper. This will help guide the decisions you make along the way.

Why am I wanting to eat a more plant-based diet?
What are my health goals?

Consult your doctor, if necessary
Watch the "Forks over Knives" documentary, if you haven't already
Okay, now that we've got some answers to "what is a plant-based diet and why should I give it a try", let's talk FOOD already!
Read my post entitled "Plant-based Diet Food List - What can I eat on a plant based diet?" for a list of delicious ingredients to inspire you and remind you how much variety is waiting for you in plant-forward dishes.
I also walk you through next steps on getting started!
P.S. - We all need support when we make changes, so I created a judgment-free Facebook group, where you can ask questions, get recipes and more. Click here to join it!