Loaded with fresh cilantro, mint, tangy pickled carrots and daikon, jalapeño, baked tofu - all on soft French bread? Hello! Sandwich heaven, guys. You must try a banh mi.
Jump to:
🥘 Ingredients
The elements of this vegan bánh mì are:
French bread
Mayo
Cucumber
Jalapeño
Fresh herbs (cilantro, mint, Thai basil)
Do Chua (pickled carrots and daikon)
Marinated Baked Tofu
The combination of all of these flavors and textures is quite addictive.
The Bread
It is important to use fresh bread that is not tough or too chewy. You want it to be soft and easy to bite through and not so crusty that it hurts your mouth to chew it up.
In Houston's Chinatown, Parisian Bakery makes fresh French rolls every day, both in a standard and small size.
You can think of these as a full sandwich and half sandwich size. They are the perfect bread for bánh mì.
Mexican bolillo rolls or french or italian rolls should work well as an alternative.
The Fresh Herbs and Veggies
For the fresh herbs, you can use all three or just one or two - whichever combination you prefer. If you cannot find the Thai basil, I would not recommend substituting Italian basil.
Just use the cilantro and/or mint. The cucumber and jalapeño offer cool crunch and heat, respectively and are essential.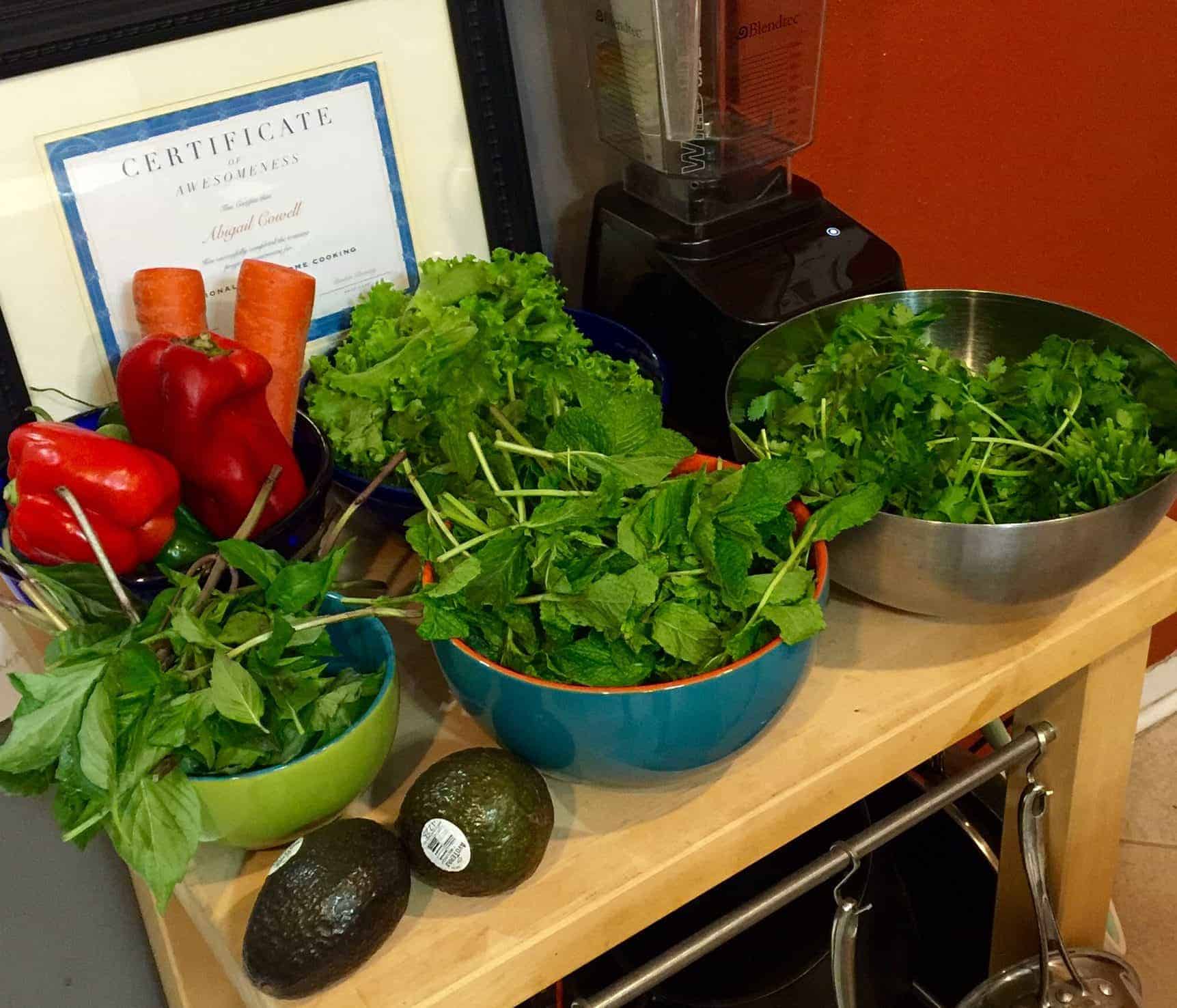 If you can't find the Persian cucumber (the short ones, sometimes called baby cucumbers), then just use English cucumber or a standard cucumber.
You will have to cut them in half or thirds before slicing them long ways. Cut them to be about the length of the bread you are using.
If using a standard cucumber, I would recommend peeling it.
The Do Chua (pickled carrots and daikon)
If you can find the do chua, you could easily purchase it, but it is not difficult to make. A mandolin makes quick work of the julienned carrots and daikon.
If you want to just use carrots, this is totally fine! The first time I made these, I just used carrots. Once you make the pickled veggies, it will keep in the refrigerator for up to a month.
For speed, julienne the carrots and daikon in either a food processor or a mandolin.
It makes quick work of turning them into thin strips. If you have either, a plain old knife will work just as well, although it will take longer.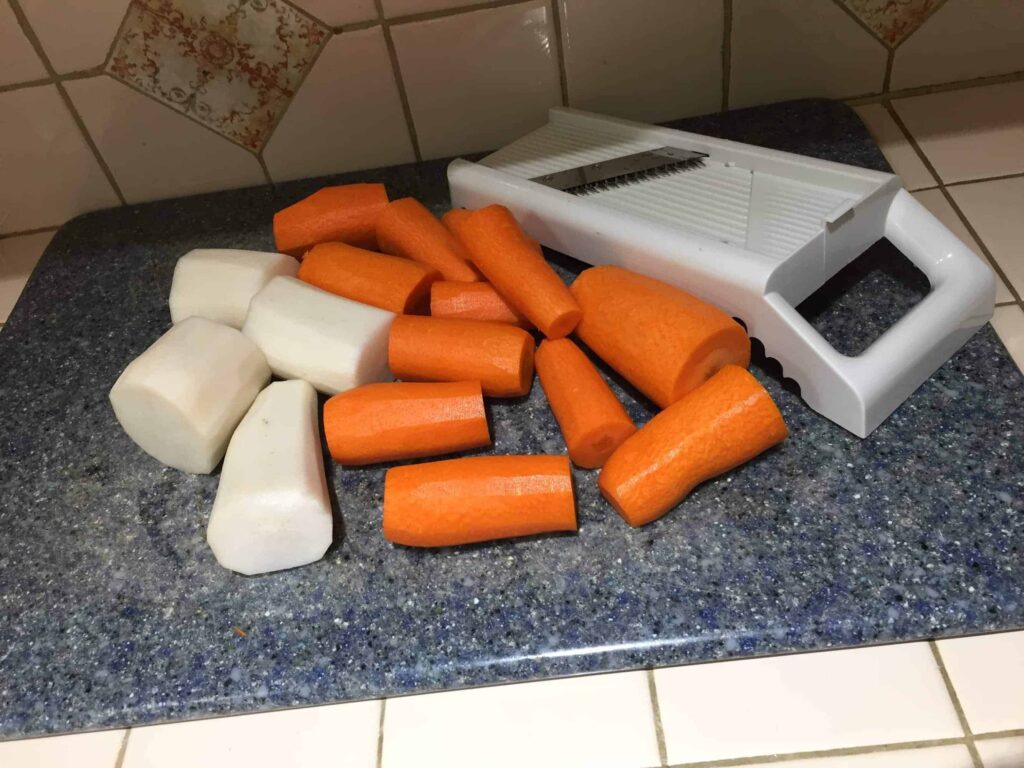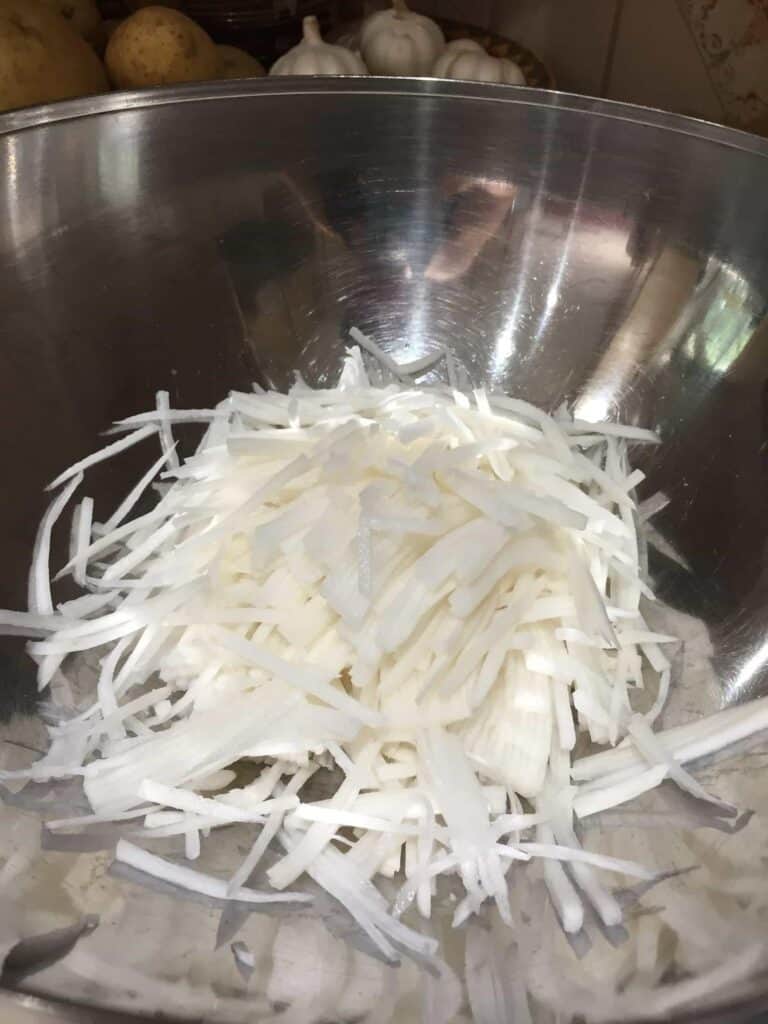 As you can tell, it was popular and didn't last long.
Marinated tofu
I would enjoy this sandwich without even adding the tofu. But, to make it a complete meal and add some heartiness, I recommend adding a marinated, baked tofu.
You could potentially also add seitan or even experiment with soy-marinated and cooked jackfruit or hearts of palm.
The tofu we use is marinated in soy sauce, lime juice, garlic, ginger and a little bit of sugar and then baked.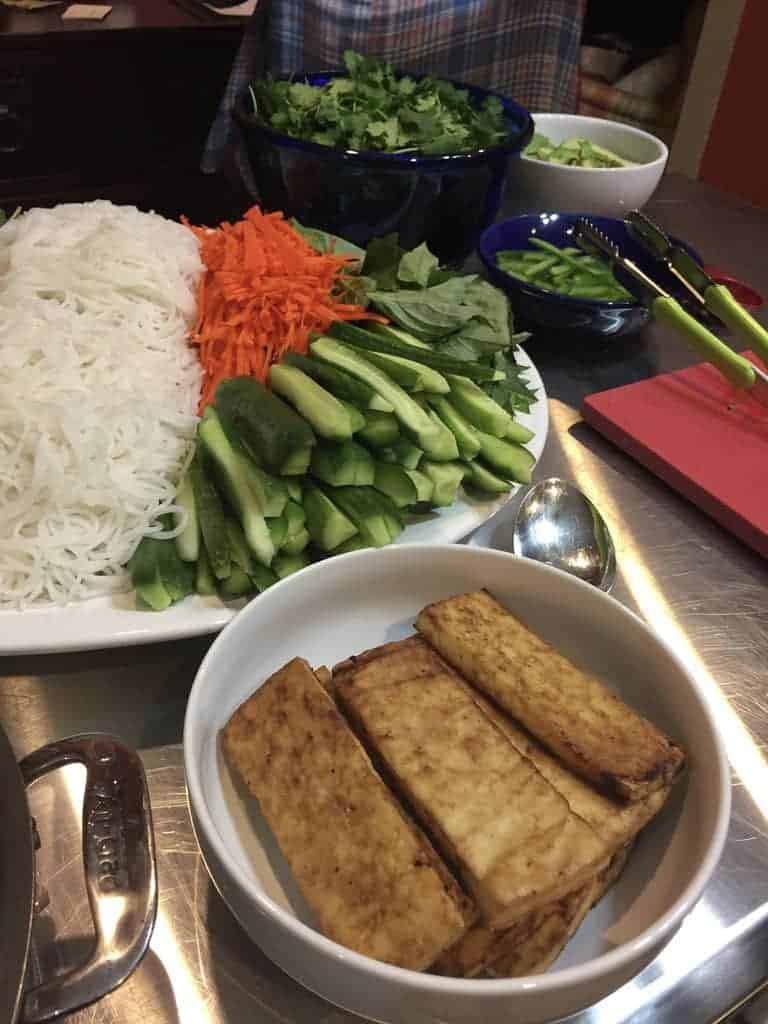 🔪 Instructions
After you've prepared the ingredients for your vegan banh mi, it's as simple as assembling a sandwich!
Cut your bread in half, without cutting all the way through.
Spread on the vegan mayo. Then, layer in your cucumber, pickled carrots and daikon, herbs, jalapeño and tofu.
Grab, take a big bite and enjoy!
💜 More recipes you'll love
Love this recipe? Please rate it ⭐️⭐️⭐️⭐️⭐️ down below. ⬇️ And, if you make it, please tag me @veryveganish on Instagram in your posted photos! I would love to see your creations. 😄
📖 Recipe
Vegan Vietnamese Banh Mi Sandwiches with Baked Tofu
Total Time:
1 hour
30 minutes
Fresh and flavorful Vietnamese sandwich with baked tofu, pickled carrots and daikon, fresh herbs and cucumber and jalapeño.
Ingredients
Marinated Tofu
1 package extra firm tofu, sliced into 8 rectangle pieces
2 tsp crushed garlic
2 tsp crushed ginger
½ tsp sugar
2 tbsp soy sauce
juice of half a lime
Do Chua (Pickled Carrots and Daikon)
2 cups carrots and daikon, julienned
1 cup unseasoned rice vinegar or white vinegar
1 cup warm water
2 tbsp sugar
½ tsp salt
Sandwiches
4 French rolls or bolillos
4 Persian cucumbers, sliced into thick long quarter slices
1 jalapeño, de-seeded and thinly sliced
Fresh cilantro, mint, Thai basil leaves
Vegan mayo
Instructions
Prepare the do chua by adding the veggies to a jar. Mix the rest of the do chua ingredients together in a large measuring cup or bowl. Stir to dissolve sugar and salt. Pour over veggies and refrigerate for at least an hour before serving.
Prepare the tofu by pressing it gently in a clean dish cloth. Mix marinade ingredients in bowl, then brush over pieces of tofu on a baking sheet lined with a silpat mat or parchment paper. Bake at 400 for 30 minutes, turning halfway through.
Slice French rolls lengthwise, not cutting all the way through. Remove some of inside of the bread to make room for the filling. Then, warm in oven for 60 seconds.
Spread mayo on bread, then add cucumber, jalapeño, herbs, pickled veggies and 2 pieces of tofu. Serve right away.
Notes
For plant-based, oil-free: omit mayo or use oil free mayo substitute and use oil-free whole wheat french rolls.