So, you've started a plant-based diet but you need ideas! You've come to the right place for plant-based inspiration, simple meal ideas and cooking tips for the plant-based beginner.
Jump to: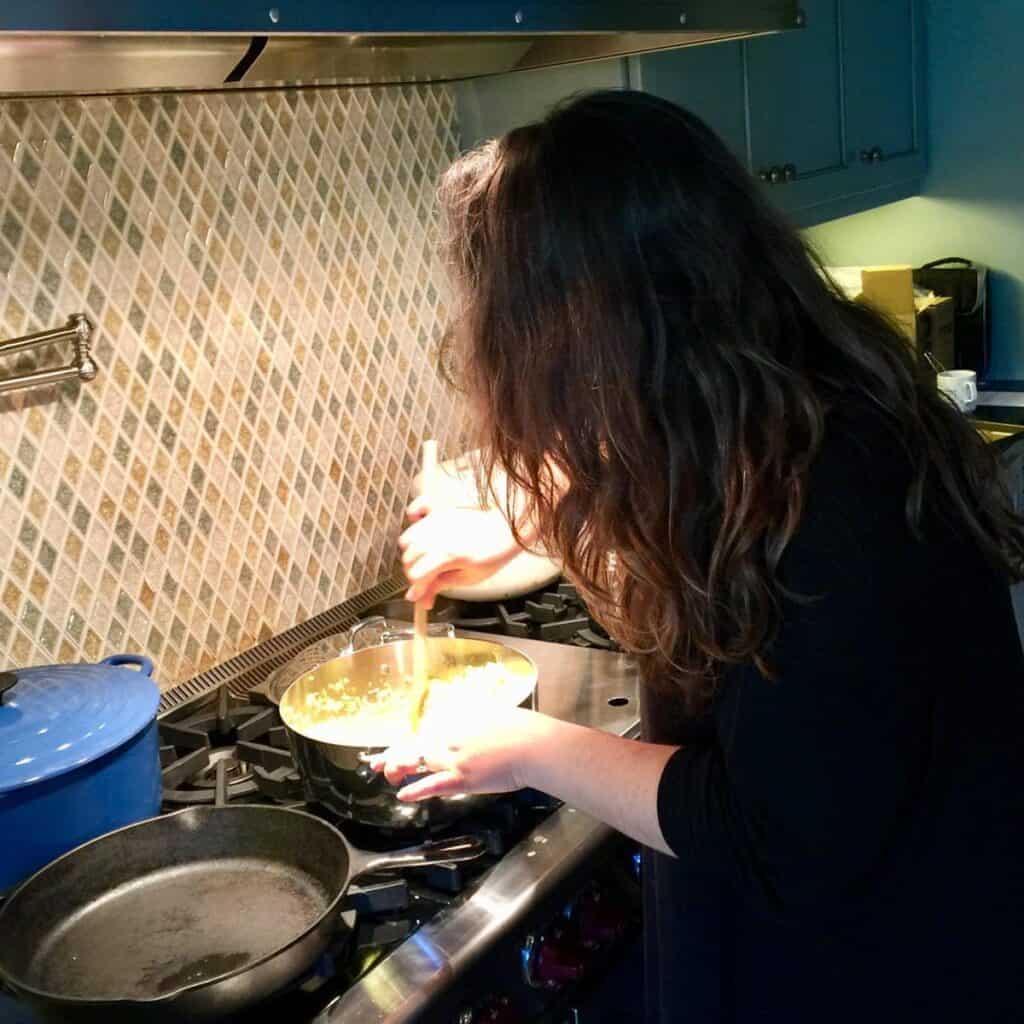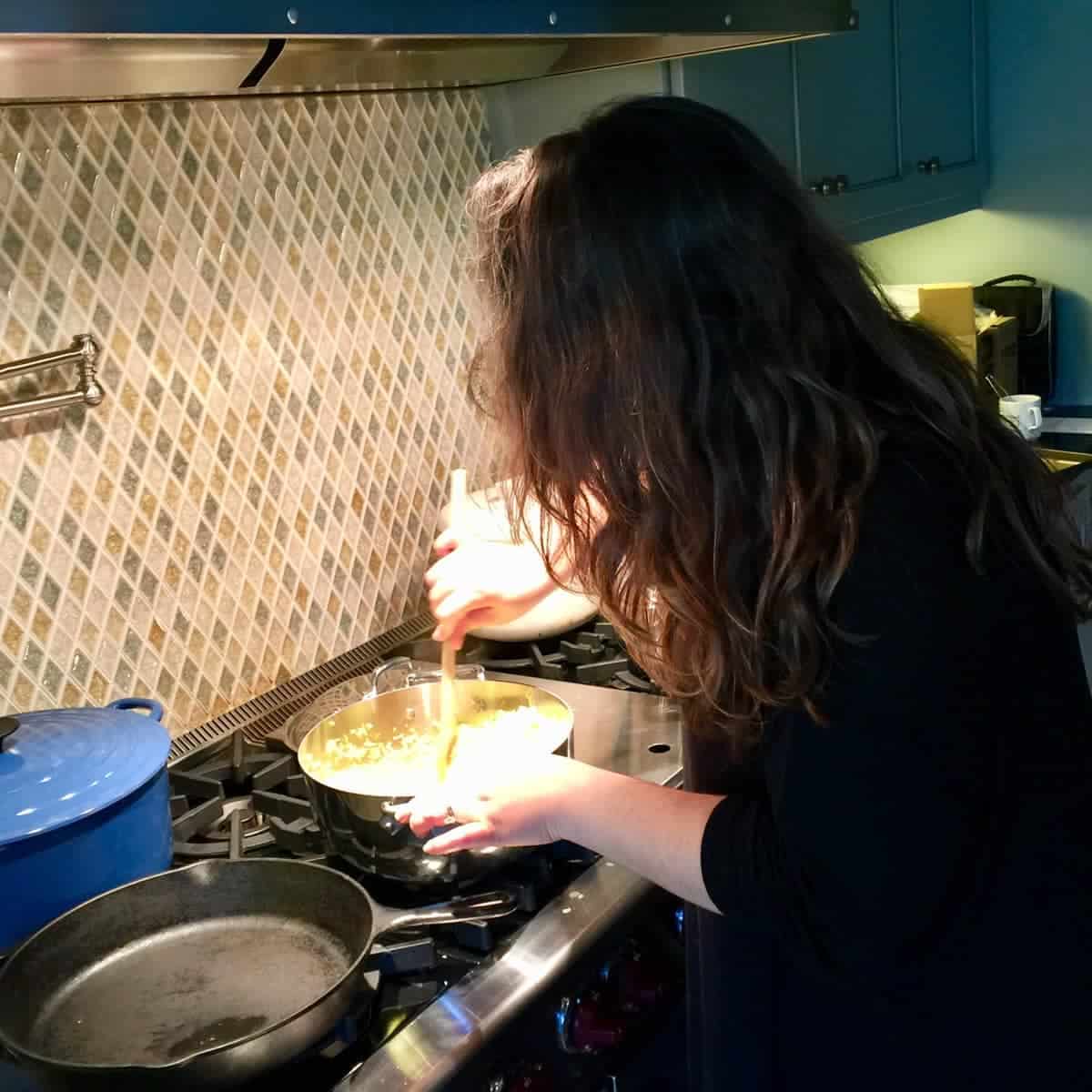 What I eat in a day - a sample meal plan
On the fence about this way of eating? Read this: What is a plant-based diet? And, should I give it a try?
Simple plant-based meal ideas
It's best to start off with simple meals. If you like to cook and wanna get fancy and creative, go for it!
But, get some basic, super easy meals down first, so that when you're tired and hungry, you have some mainstays to fall back on that don't require a lot of effort.
Meals that will fill you up quickly on healthy starches and veggies. Here are some ideas:
Mashed potatoes with vegetables

Gold potatoes make dreamy potatoes without the butter. Just mash them with a little plant-based milk and salt and serve them with crisp tender cooked broccoli, peas and/or corn kernels

Rice and beans
Stir-fry

Rice with stir fried veggies mixed with soy sauce and asian seasoning (garlic, ginger, sesame seeds)

Sushi bowl (no need to wrap the rolls!)

Sushi rice mixed with sushi vinegar, top with your favorite raw veggies (cucumber, carrot, avocado are good options), sprinkle with soy sauce and serve with wasabi, seaweed sheets and sushi ginger

Baked potato with store bought BBQ sauce, sliced green onion and a salad
Cooked quinoa with baked sweet potato and steamed broccoli
Hummus and raw veggies or oil free homemade pita chips
Breakfast Couscous Bowl with fruit
Tacos with spinach, beans, grilled onions and peppers, roasted potatoes and hot sauce
Not sure what foods are considered "plant-based"? Read this: Plant-based Diet Food List: What can I eat on a plant-based diet?
Cooking Tips and Substitutions
Sautéing without oil: When sautéing, your first inclination may be to add oil to the pan. Don't. Most savory meals start with sautéing onions and onions will cook just fine on their own without oil. If they start to stick, just add a tablespoon of water or vegetable stock to the pan.
Cooking Rice: When cooking rice, there's no need to add oil. It cooks up just the same without it in most cases.
Baking: applesauce can be substituted 1:1 for the oil in a recipe. If the recipe calls for ½ cup of oil, add a ½ cup of unsweetened apple sauce instead.
Instead of Eggs: 

If you mix 1 tablespoon ground flax meal with 3 tablespoons warm water and let it sit for 5-10 minutes, it becomes a thick gel that can be a substitute for one egg in baked goods.

Or, if it's rise you're looking for, I use apple cider vinegar and baking soda to make my banana bread rise. It's weird science-y stuff I know nothing about, except that it works.
For a super eggy tofu scramble, use crumbled firm tofu, seasoned with this tofu scramble seasoning. If you want to add a sulphur-egg-like taste, add a pinch of kala namak, which is also called black salt.

Non-Stick Baking: Buy some parchment paper or a silicone baking mat. Nothing sticks to them. Will save you loads of headaches and mess.
Instead of Milk: Plant-based milk can be substituted for dairy milk in just about anything.
Cauliflower Amazingness: 

Cauliflower can be transformed into alfredo sauce. 
Cauliflower rice can be transformed into taco meat (sauté onion and garlic until translucent, then add cauliflower rice for a few minutes with taco seasoning. Taste after 2-3 minutes to see if it has the texture you want. Should be hot. Don't overcook, it can become mushy.)
Cauliflower steaks are showstoppers. Season both sides and bake at 400 until tender and a little bit browned!

Chickpea Amazingness: 

Cooked chickpeas stand in beautifully as the protein in "untuna" or "unchicken" salad.
You can make hummus out of them.
The cooking liquid, aka aquafaba, whisks up like egg whites and has a bunch of other uses.
And, chickpea flour makes incredible pizza crusts and frittatas. 

Vegan Cheese Sauce: Potatoes and carrots can be transformed into cheese sauce for a vegan mac n cheese. Hello!
Make veggies the star of the show in your kitchen and on your plate. They aren't just boring sides. They can really shine. Once your mind has shifted in that direction, it will be easy to think of ways to lift those veggies up and give them new life.
If you love to cook, here's a list of the kitchen tools I use and recommend.
Take Action
Write down at least 2 breakfast ideas and 3 dinner ideas you think you would like to eat for the upcoming week.
Make a plant-based meal for dinner tonight! Keep it simple.
P.S. - If you're looking for more yummy recipes, I've compiled hundreds over on my Pinterest from some of my favorite plant-based food bloggers. Follow me on Pinterest!